Case Study: PLA haptic models for the visually impaired
Estimated reading time: 6 minutes
Imagine darkness. Impenetrable and total darkness. One that doesn't end, one that lasts. And in it you have to move, you have to adapt, you have to perceive differently. Welcome to a world without sight, where the other senses rule.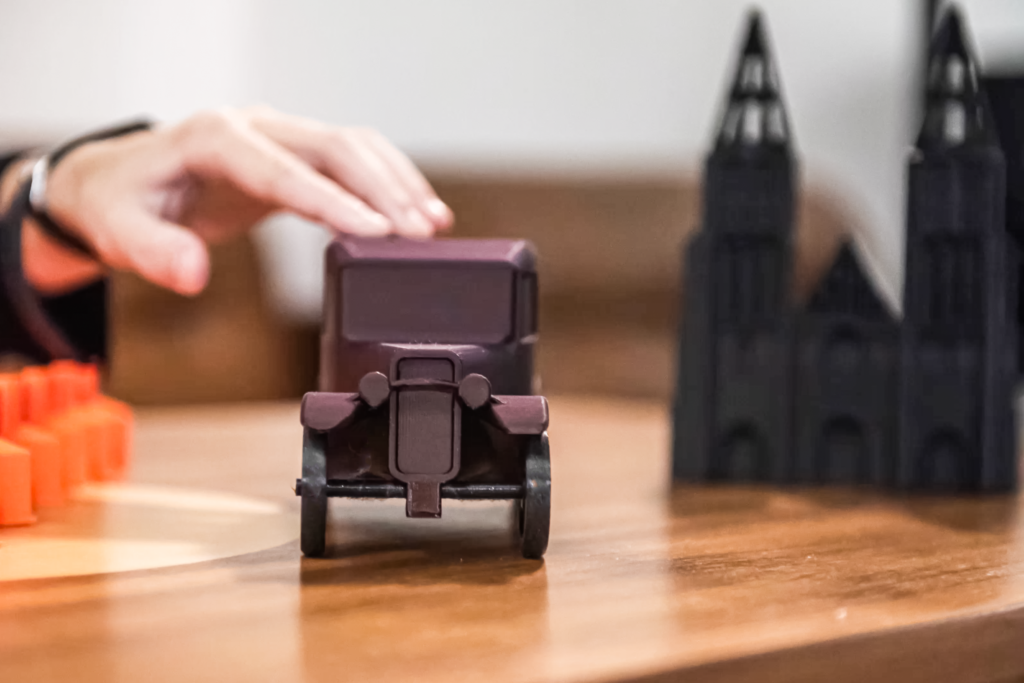 Material:
Prusament PLA and PLA Blend
3D model:
haptic models for Czech book "Kamil – malíř snů" (Kamil – Painter of Dreams)
Requirements:
able to render fine details and layers
easy post-processing of models
You must have noticed the phenomenon of the "cafés in the dark", which try to show us how those who have lost their sight live their daily lives. It's a unique experience that's definitely worth checking out – you'll find out, among other things, how sensitive you really are to your surroundings.
But if we reverse the situation, by what means do we allow the visually impaired to "know" our world?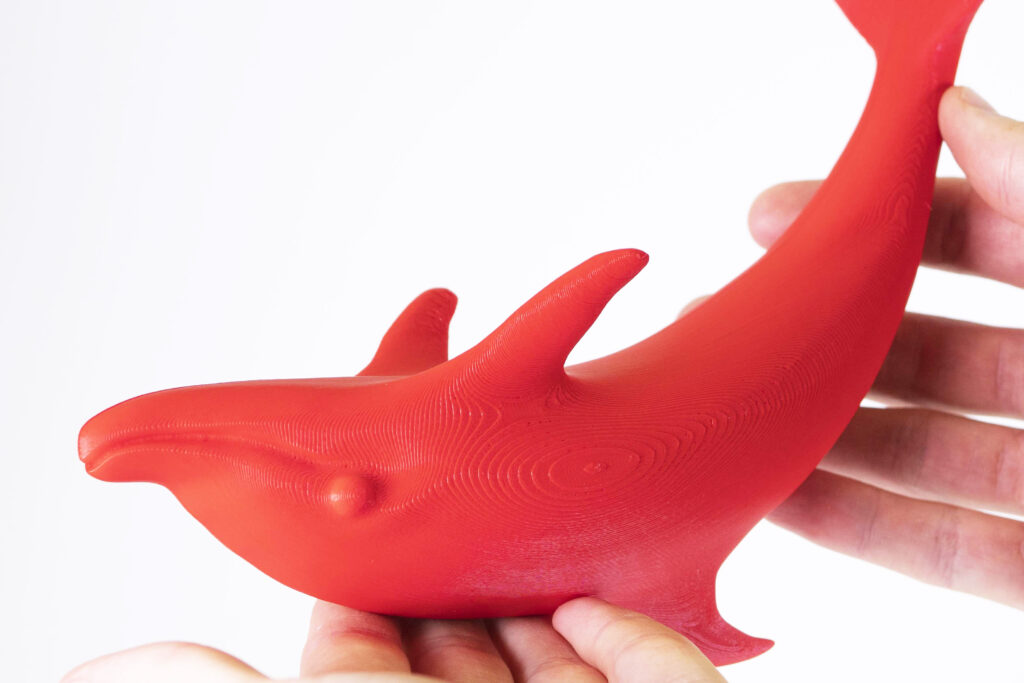 What is haptics
By definition, haptics is a way of communicating by touch or feel. It is the simplest and most understandable form of communication possible. Think of it as a caress – a touch symbolizing friendship or affection. Or a slap, which means the opposite. Haptics is also the basis for a special writing system for the visually impaired called Braille, which uses the principle of stamped dots to symbolize individual characters.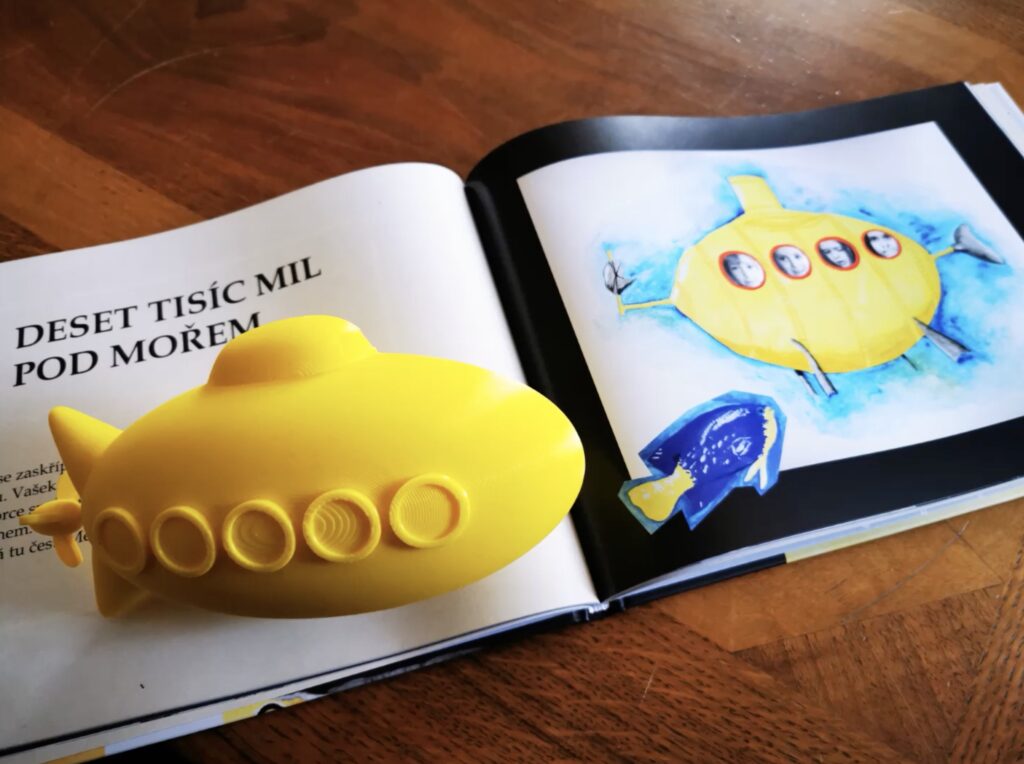 Recently, haptic models of well-known Czech architecture have been created (link), which enable visually impaired people to perceive such landmarks as Villa Tugendhat, the Garden of Flowers in Kroměříž, or the Lednice-Valtice area. Imagine it as a model size of a roughly A4 board with a plan view of the buildings with various details. For some landmarks, additional plates with details such as ornaments or a frontal view of the site are also available.
But that's just the beginning – with 3D printing, the visually impaired can easily access a whole range of details and experiences that they would otherwise have a hard time getting. And we're delighted that as a leading manufacturer of 3D printers and filaments, we can help with that!
Kamil – haptic painter
The combination of art and modern technology always brings interesting results. It is all the more beautiful when this combination creates something that is useful and helps others. These haptic models (link) were created to complement the book Kamil – Painter of Dreams. The book tells the story of little Václav getting into Kamil Lhoták's paintings and having a boyhood adventure in them. And it is the things, buildings, or characters from each story that have been designed as haptic models that can be converted into the tangible form using 3D printing.
Kamil Lhoták (1912 – 1990) was a Czech painter, graphic artist, and illustrator from Prague. He was part of the Czech art group Group 42, officially founded in 1942. His paintings are based on a specific poetic point of view. His main source of inspiration was technology and its inventions of the early 20th century, especially the pioneering innovations of motorization, aviation, and railways. Markéta Vítková's book is based on Lhoták's paintings.
The haptic models were created by our PrusaLab in cooperation with the Vodafone Foundation Laboratory. Thanks to this connection, the book could literally get the third dimension. The models are primarily intended as an aid for the visually impaired, but they can also be used by other readers who will be able to relive the story of the book in their own way.
"Before Kamil – Painter of Dreams, I had already published a special book called Birthday Cat, which connects the world of the sighted with the world of the visually impaired. While working on this audio and haptic book, I discovered how challenging, laborious, and costly it is," says Markéta Vítková, the author of the book. In cooperation with the Vodafone Foundation Laboratory, she set herself the goal of making 3D printing as easy and cheap as possible. And that's when PrusaLab entered the project.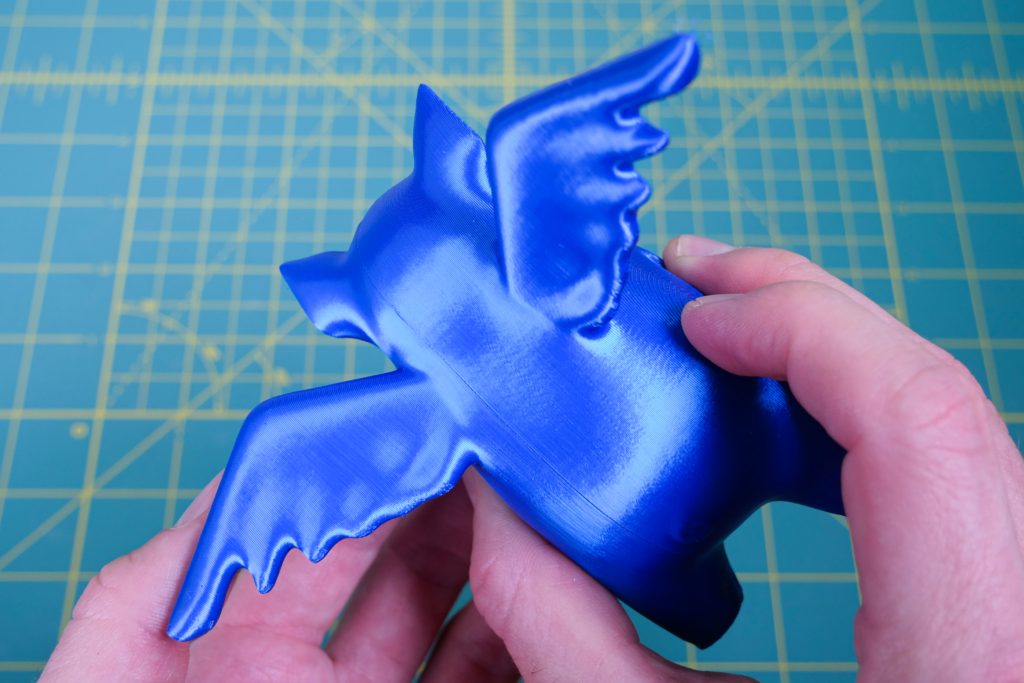 Haptic models by Prusa Research
"The idea of using 3D printing was conceived by my project mentor, Jan Bízik. And he also thought that we should try to approach Prusa Research," says Markéta Vítková. "Together with him, we went to a meeting with Michal from PrusaLab. He was very enthusiastic about the project from the beginning and designed models that were eventually created directly at PrusaLab. But we knew from the beginning that we wanted to have them tested by the visually impaired. Without that, such work would not have made any sense at all. Feedback is extremely important to us."
Making models for the visually impaired is a different discipline than just making a nice model. The perceptions of the blind are a little different, so the models had to be adapted to their needs. For example, the model should not be too detailed and should only include important proportions of the shape. Paradoxically, more detail does not help much to describe the object more accurately but instead is confusing for the user.
A year and a half later, the work was done and the book is now available in all bookstores. But what about the models?
"Haptic models are already finished and available for download, but the collection of models can be expanded. Our vision for the future is that the models would be created by anyone who is willing to do so. And for any book," Vítková rejoices.
How and from what haptic models are created?
"We received important suggestions and feedback on the haptic models from the visually impaired, and we managed to arrange cooperation with the guides from the Invisible Exhibition," says Michal from PrusaLab about the creation of the models for the book Kamil – Painter of Dreams. In addition to the correct proportions and details, the choice of material was also crucial.
"It was clear that these would not be mechanically or thermally stressed models. It was, therefore, best to choose a material that prints well and has the ideal properties for our cause," Michal lists the criteria. "So we chose Prusament PLA, which is seamless and the printed models are sufficiently detailed. We also had to calculate with the assumption that anyone who isn't skilled with using the 3D printer should be able to print haptic models."
"PLA is for anyone who creates both visual models, which should be as accurate and beautiful as possible, and detailed prototypes. When printing from PLA, it is possible to achieve very fine layers in the model, but if you want to modify the surface after printing, it is easy. PLA is easy to glue, seal, and color," adds Michal about the features.
Models that open up new worlds
Thanks to the possibilities and availability of 3D printing, the visually impaired now have the opportunity to get a little closer to the present world and perhaps for the first time perceive what the rest of us take for granted. And perhaps allow the rest of us to perceive the world a little differently again. Will you try to feel the book haptically? Or translate your favorite into that language?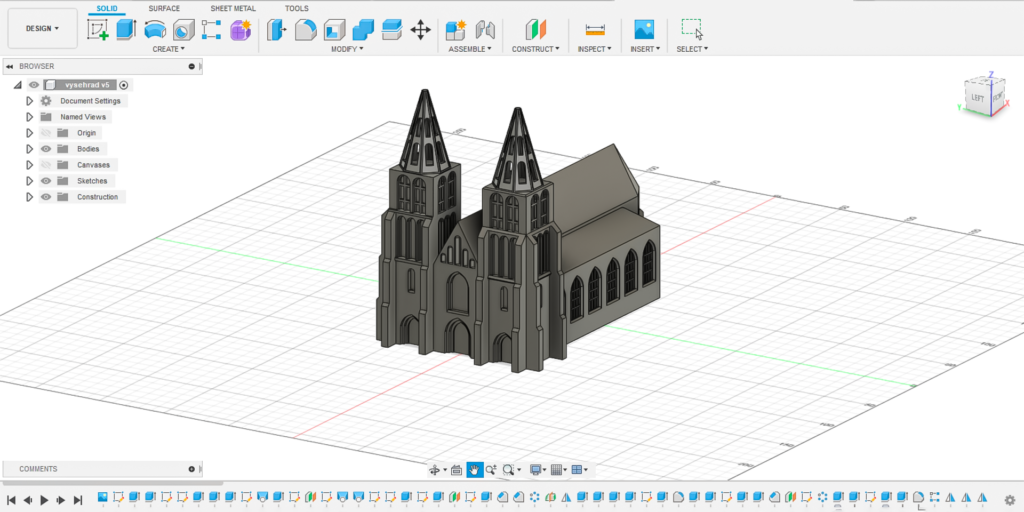 About Prusament PLA:
PLA is the ideal material for decorative models. It prints very well at low temperatures of the nozzle and the 3D printer base. It is not very demanding to prepare and therefore suitable for beginners, but it is also excellent for experienced printers.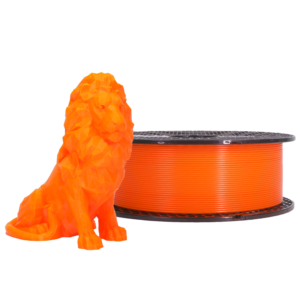 You can read more about the Prusament PLA here.
Book information:
Where can I buy a book?
The book Kamil – painter of dreams can be purchased at www.marketavitkova.cz, or through the regular book distribution.
Where is it possible to download haptic models?
Haptic models are available for free download at PrusaPrinters.org. You can find them in the Models – Education – Haptic Models tab. Or under the PrusaLab user profile in the collection.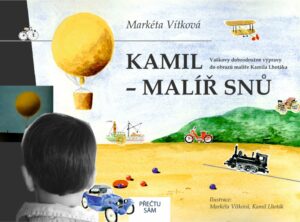 The book was supported by:
Vodafone Foundation
Web: https://www.vodafone.com/about/vodafone-foundation
Invisible Exhibition
Web: https://neviditelna.cz/en
Copyright protection organization
Web: http://www.ooas.cz/?lang=2
PrusaLab
Facebook: https://www.facebook.com/PrusaLab/
Instagram: https://www.instagram.com/prusalab/
Prusament
Facebook: https://www.facebook.com/prusapolymers
Instagram: https://www.instagram.com/prusament/
---