Give your models a luxury look with Prusament PLA Pearl White (Blend)
Estimated reading time: 1 minute
Hello, here we go again with a new Prusament color! This time we prepared a basic white color, but with a shiny finish – welcome PLA Pearl White (Blend)!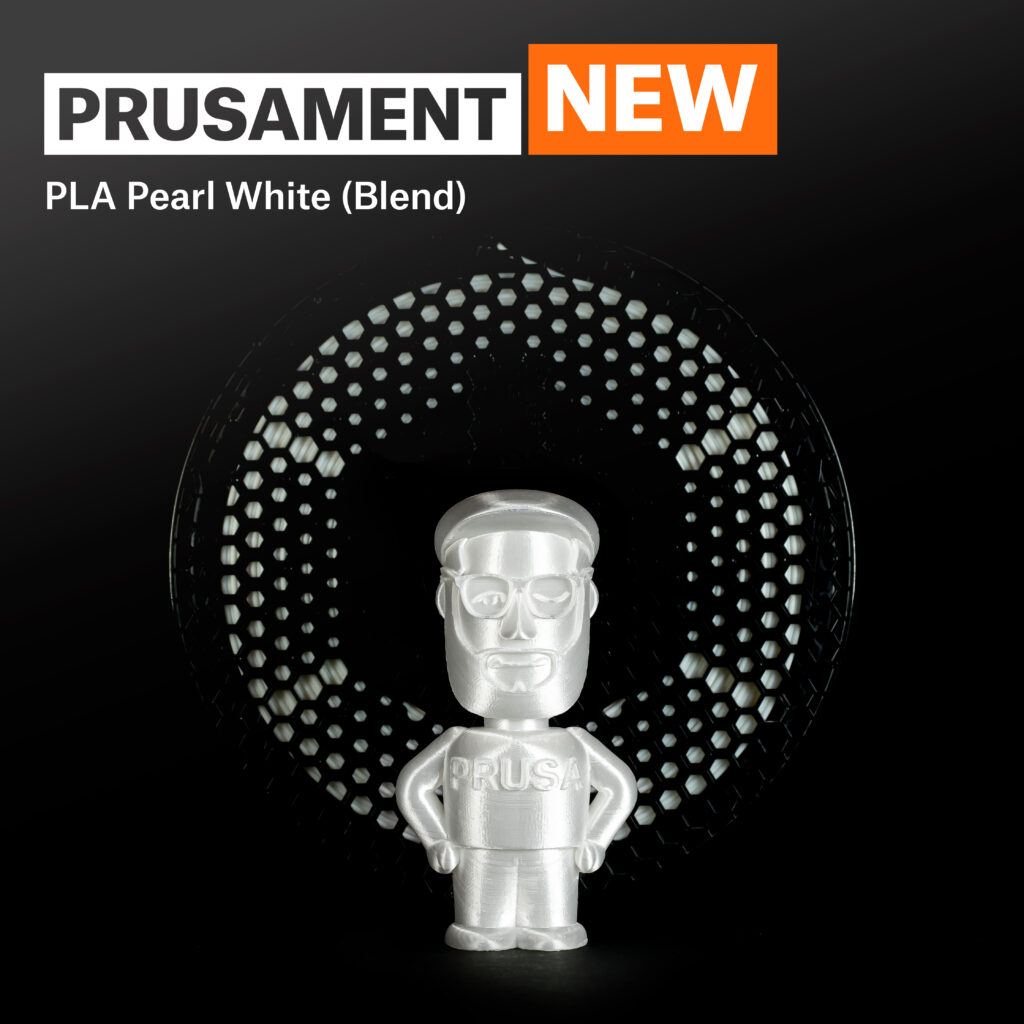 We wanted to expand our Prusament range with a pearl white color for quite some time. For example, it is suitable for jewelry and fashion accessories, but it gives a very interesting, almost luxurious look to any ordinary model as well. It goes perfectly with our other glossy or opalescent filaments like PLA Royal Blue (Blend), PLA Oh My Gold (Blend), or PLA Premium Mystic Brown.
The Prusament PLA Pearl White (Blend) is offered with the usual 0,03 mm tolerance and with a perfect winding on the spool. Available at our e-shop.
---